By Zander Frost, Chronicle Staff Writer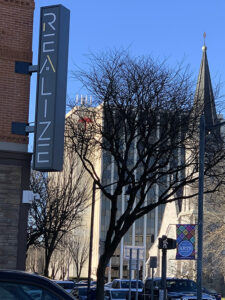 Downtown Glens Falls has a prominent new vertical sign at the corner of South and Glen Streets, courtesy of Realize Brokers.
The real estate firm, founded in June 2020, is a partnership of 2012 Queensbury High School grad Nicholas Ketter and 2013 Glens Falls grad Spencer Bray.
It moved into the corner office of the Chris Patten-owned building in September.
"In real estate," said …
Read More »