By Sophia Afsar-Keshmiri, Special to The Chronicle
Olivia Monsour, the Queensbury Class of 2022 grad badly injured last summer in a Michigan car crash, has recovered to the point that she started pursuing her post-graduate plans earlier this month.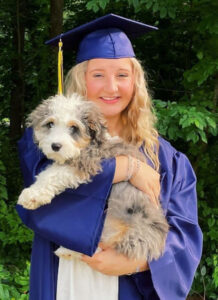 "I'm doing the 600-hour course to get my esthetics license…at the Aesthetic Science Institute in Latham," Olivia told The Chronicle. The Institute calls itself The School of Appearance Enhancement.
Her mother …
Read More »