By Gordon Woodworth, Chronicle News Editor
Kurt and Meghan Theis of South Glens Falls, sons Evan (9) and Henry (7) and members of their extended family took a bucket-list trip this summer — to Alaska.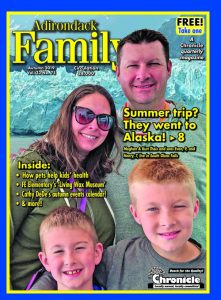 "The fact that we could all take this trip together was amazing. It was truly the trip of a lifetime," said Kurt, who works at The Chronicle as a graphic designer.
"It was beautiful, educational, …
Read More »