Chronicle Managing Editor Cathy DeDe writes: Queensbury High School's drama club musical takes the stage — virtually, on YouTube — this week.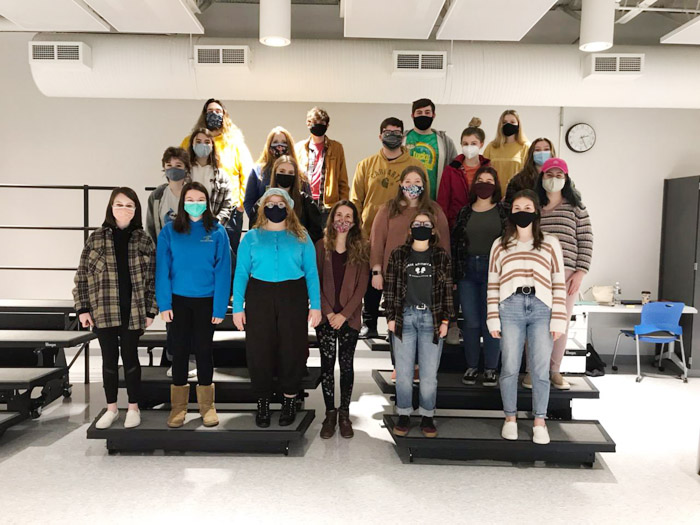 "A Salute to QHS Musicals" is a cabaret style showcase of favorite shows from the drama group's favorite history.
The pre-recorded performances will be streamed on Q-tube, the district's Youtube Channel, this weekend: Friday and Saturday, May 7 and 8, at 7 p.m., and Sunday, May 9, at 2 p.m.
Featured in the cast of 24 are graduating seniors Noah Bauer, Diana Dorsey, Emma Dinsmore, Meghan Dexter, Tony Field, Abi Olsen, Amelia Murray, Sam Palmer, Lauren Sylvia and Jacqueline Ward. The showcase includes group numbers, solos and duets, including a senior song.
There's no charge to watch, but donations for the theater program will be accepted online via www.showtix4u.com, or email to qhsmusicaltix@queensburyschool.org.
The Club is in dire financial straights, the directors said, after preparing fully for last year's show — You're a Good Many, Charlie Brown — that was cancelled at the last minute, due to Covid.
Copyright © 2021 Lone Oak Publishing Co., Inc. All Rights Reserved