Chronicle Managing Editor Cathy DeDe writes: The Glens Falls Planning Board on Tuesday approved developer Peter Hoffma's request to put in a curb cut to accommodate the driveway and parking lot he's installing to accommodate the Social Security office's move to the former Post Office building.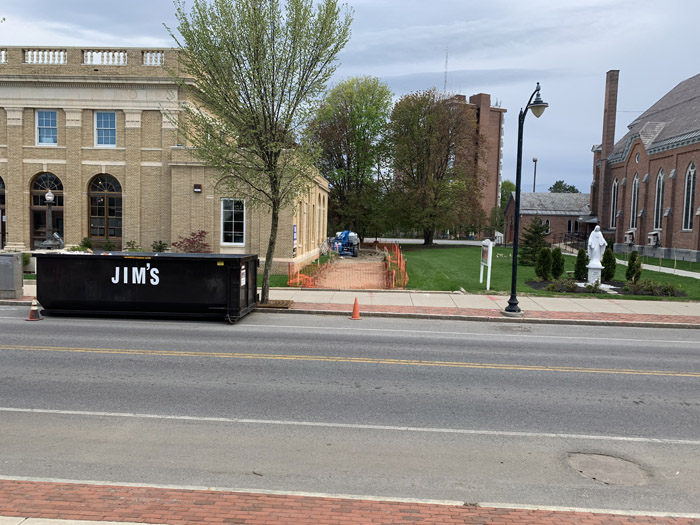 The proposal next goes before the Glens Falls Common Council.
The plan is for one-way traffic to flow from Warren Street onto a driveway at the west side of the building, to a parking lot behind it, departing onto Jay Street.
Crews already began to dig the driveway on the east side of the building, adjacent to the St. Mary's Church property next-door.
The Social Security office is moving from its long-time location on Cronin Road in Queensbury to the former Post Office.
The Social Security Administration will pay $20,267.11 per month in rent when it moves this year into building at 70 Warren Street. It's a 10-year lease, said Robin Croft, a spokeswoman for the General Services Administration, who provided the rent rate in response to a Chronicle inquiry. She said SSA will lease 7,500 square feet, compared to its 9,000 square foot current office on Cronin Road in Queensbury.
The Hoffmans bought the former post office building in 2010 for $150,000. Mr. Hoffman said they spent $1-million gutting and renovating the 104-year-old structure.
— Cathy DeDe
Copyright © 2021 Lone Oak Publishing Co., Inc. All Rights Reserved