By Gordon Woodworth, Chronicle News Editor
The Mill apartment complex across from Glens Falls Hospital, developed in 2009 at a cost of $28-million, sold on March 31 for $6.95-million.
The new owners are Mark Rosen and Marc Paquin. Mr. Rosen is the managing member of Dawn Homes, which owns more than 30 apartment complexes in New York, Massachusetts and New Hampshire.
Mr. Paquin owns Cass Hill Development, and was at Tuesday's Glens Falls Planning Board meeting seeking approval to create 18 more apartments on the now-vacant second level. Seventeen of the apartments will be one-bedroom, one will be a studio. The Planning Board okayed the plan.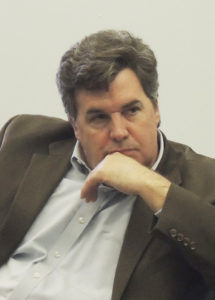 The community is great, and the City is vibrant," Mr. Paquin told The Chronicle. "Downtown is growing, and we do a lot of similar projects. Glens Falls is very dynamic, and it's a great opportunity for us to enter the market."
He said, "We love older properties. It's our sweet spot…It's a beautiful building with spectacular views and great features."
Mr. Paquin said he and Mr. Rosen "had to pay a little bit more than we wanted to because there were other offers, but the market established the price."
He said this is their first purchase in Glens Falls, and they often "scale off of our first building if we find additional properties."
Real estate agent Mark Levack, who represented the seller, said the 54-unit building and 225-car parking garage was listed for $7.95-million, Oct. 7, 2016.
"We had it under contract about 30 days later," he said. "And we had three offers on it."
The Mill was developed to as condominiums by Bruce Levinsky, but none sold, so it morphed into an apartment building.
Mr. Levinsky was backed by Amalgamated Bank of Washington, D.C., which sold the building to a New York City investment fund.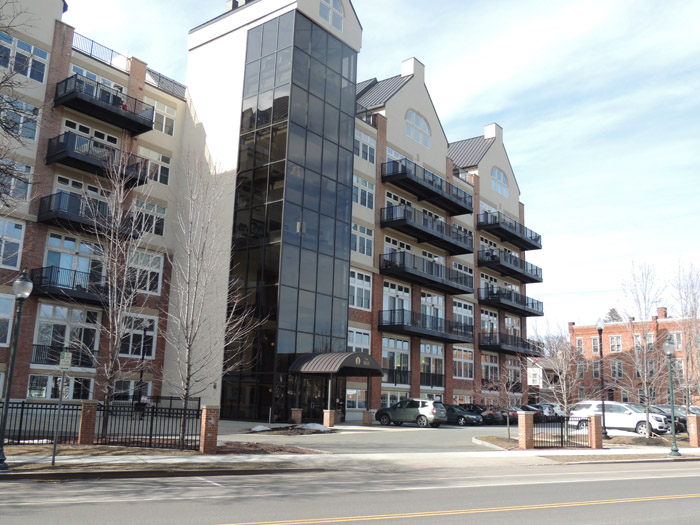 Copyright © 2017 Lone Oak Publishing Co., Inc. All Rights Reserved.