By Gordon Woodworth, Chronicle News Editor
Riding an international rock-climbing wave, Rocksport Indoor Climbing Gym is relocating this spring from the Sports Page on Quaker Road to their own $1.7-million, 8,400-square-foot facility on Carey Road in Queensbury. A grand opening is tentatively scheduled for early April.
"In the last three years, our business has grown so fast that we can't stay where we are," said Tom Rosecrans, a retired Queensbury High School social studies teacher who started Rocksport back in 1992.
"We have 300 to 350 climbers a week now, and our new facility will be eight times bigger and twice as tall," said Mr. Rosecrans. "At Sports Page we have a 25-foot climbing wall. Here it will be 50 feet tall."
The building will have a private room for birthday parties and corporate outings, a classroom to accommodate SUNY classes, and a yoga studio, café and a small gym with climbing-related fitness machines.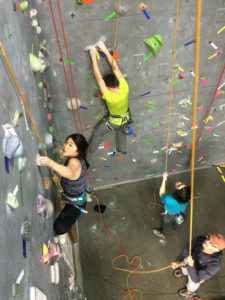 Mr. Rosecrans, an accomplished rock climber and hiker, has been to the Himalayas three times. He started Rocksport in 1991.
"I could have been content climbing in the Adirondacks all of my life," he said, "but 45 years later, I've climbed big mountains all over the world, many of which took everything I had, literally and figuratively."
He and his wife Sue Beadle also run a rock-climbing guide service that Mr. Rosecrans said is 15 to 20% of the business, and he teaches at SUNY Adirondack.
"We are one of the oldest rock-climbing companies in the country," he said, "and it's an emerging business. There are now 500 gyms nationwide, and 40 to 50 new ones opening each year."
He said Berkshire Bank is financing "our adventure" and "we have brought some private investors on board to help. Actually they are parents of kids on our climbing teams who really like what we do.
"It's a big step, one which keeps me up more than a few nights, but we've done our homework — only a retired teacher would say that — and we believe in our vision."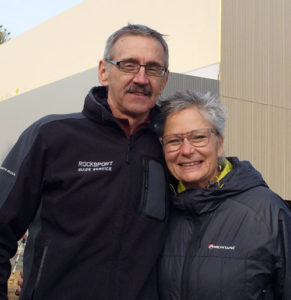 Asked if they were taking a risk, Mr. Rosecrans said, "A ship in the harbor is safe, but that's not what ships are made for."
'Rock climbing is mainstream now'
Mrs. Beadle, a retired Queensbury history teacher, said rock climbing "is much more of a mainstream activity now. It was on the fringe. It's now a family activity and no longer out of the ordinary."
She notes, "Rock climbing will be an Olympic sport in 2020, and one of our climbers, Mikayla Tougas of Greenfield Center, was just in China competing in the world championships."
Mrs. Beadle said their expansion to Carey Road "is all part of the Exit 18 growth, and we want to be a cornerstone of that. They recently extended sewer down here, and it's a great spot.
"All of the three new hotels that are planned will be within walking distance, and of course there's West Mountain."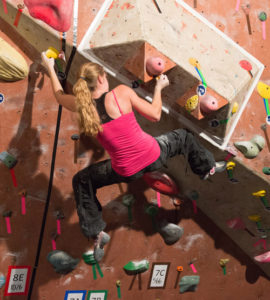 A trampoline park is scheduled to open this spring on Corinth Road as well.
Mr. Rosecrans admitted to having some butterflies when they decided to expand.
"I'm writing checks with more zeroes than I have ever written before, but we've done our homework. We worked with SCORE, a business mentoring program through the Adirondack Regional Chamber of Commerce and the Warren Washington IDA, and the help we received and are receiving has been invaluable."
Mrs. Beadle said, "They help us with troubleshooting and are our biggest cheerleaders."
Mr. Rosecrans and Mrs. Beadle are helping Common Roots Brewing Company design "RockSport Base Camp Porter," a new beer that Common Roots will begin brewing in March in time for the grand opening.
Info: www.rocksportny.com.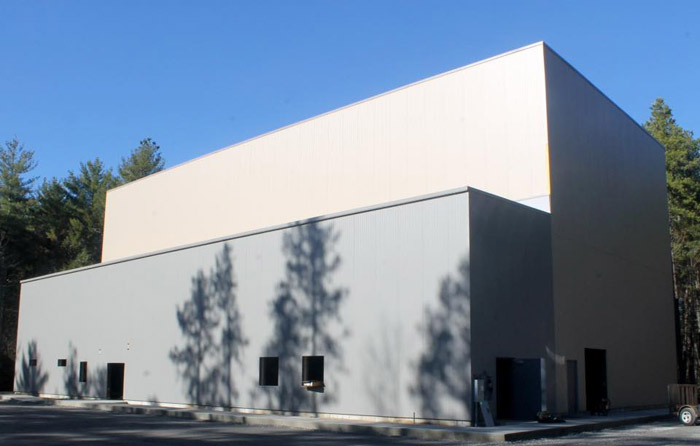 Copyright © 2017 Lone Oak Publishing Co., Inc. All Rights Reserved.