By Gordon Woodworth, Chronicle News Editor
Plastic surgeon Dr. Dimitri Koumanis and a partner have transformed the former Salvation Army headquaters at 13 Chester Street in Glens Falls into a modern mixed-use medical office building that includes four two-bedroom apartments — all rented — and a shared rooftop terrace. Dr. Koumanis and his investment partner Werner Greyling purchased the building for $185,000 in December 2014. He said they've spent $2-million renovating the 104-year-old building.
"The building has great bones, but it was a mess," Dr. Koumanis said. "It was really bad. We gutted everything. There was asbestos in the floors, we replaced and upgraded all of the electrical and plumbing. It was a big nut."
While the building was run down, "there was not a speck of mold and the framing was impeccable. It's all old spruce, and it was straight as an arrow."
The apartments have large windows and 11-foot ceilings. They are all rented at between $1,000 and $1,800 a month.
13 Chester first was home to the Glens Falls Academy. It was an American Red Cross regional headquarters during World War II and then a Skidmore College branch campus after the war, according to historical documents on file at City Hall.
Then the Greater Glens Falls Salvation Army operated here for 57 years, until moving in 2013 to the former St. Alphonsus school building on Broad Street.

13 Chester now houses Dr. Koumanis's Capital Area Plastic Surgery practice, Dr. Chad MacNaughton's Back in Balance chiropractic office, and space for licensed massage therapist Stephanie Lansburg.
"We have room for more doctors on the main floor, and we will fit up the basement into medical or offices once we find a tenant."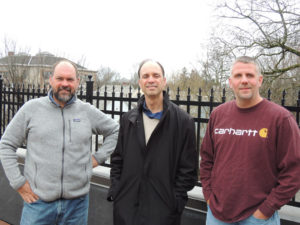 There are nine exam rooms — "we could get general anesthesia in here," Dr. Koumanis said — and a small operating room where he does some skin cancer and hand surgery.
The building is fitted with "medical-grade plumbing" and medical gas infrastructure for new potential tenants, he said.
Dr. MacNaughton said he's been in the building for more than two years.
"We get a lot of compliments," he said. "The repurposing has been great. It's a beautiful building, closer to downtown than I was, and there's a great shared reception area."
Dr. Koumanis said subcontractors included mason Pepper Smith of Hudson Falls; Jesse Hayes of Universal Construction in Queensbury; Mahoney Alarms of Glens Falls; roofer Bob Sweet; Hank's Quality Flooring; Gisoti Plumbing; Absolute Fire Protection and Ray Maloney, who did all of the medical duct work.
Dr. Koumanis said sub-contractors repointed the chimneys and bricks, redid the roof and repaired the slate portion of the roof "to keep it authentic.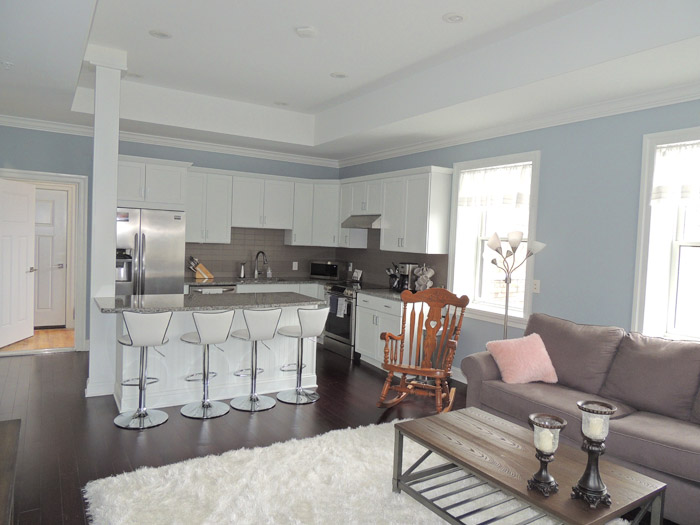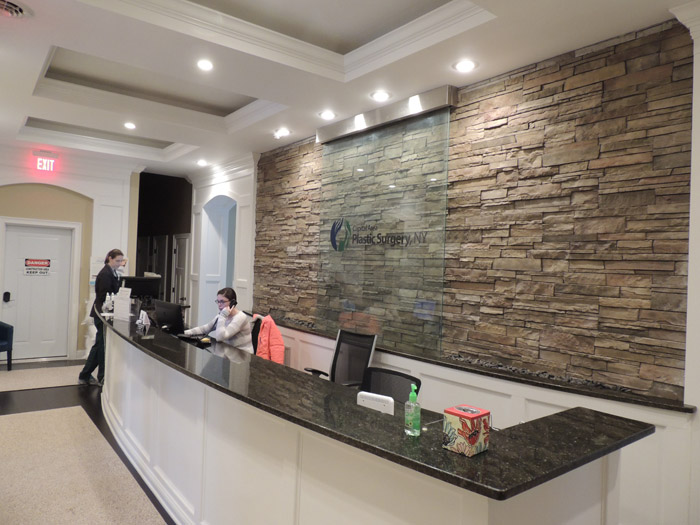 Copyright © 2018 Lone Oak Publishing Co., Inc. All Rights Reserved.