By Cathy DeDe, Chronicle Managing Editor
Drum Corps International returns for the second straight year to East Field in Glens Falls on Monday, July 22, at 7 p.m.
Having come back in 2018 after a five-year hiatus, the show-stopping drum and bugle corps event is again titled "The Glens Falls Music Academy Showcase." It's presented by Music Academy owner Chris Reed, Jr. (himself a percussionist).
"Last year, our the first year back, we had four groups," Mr. Reed said. This year they'll have at least five groups, and perhaps as many as seven, he said.
Attendance was almost 1,200 people last year. "We were very elated," Mr. Reed says. He said they'd planned and even hoped for only several hundred.
Tickets are on sale now through the box office at Cool Insuring Arena. Price: $20, $28 premium seating, $16 ages 4 to 12. Buy in person at the arena box office, or online via www.glensfallsmusicacademy.com. (Note that online tickets incur an additional $4 service charge).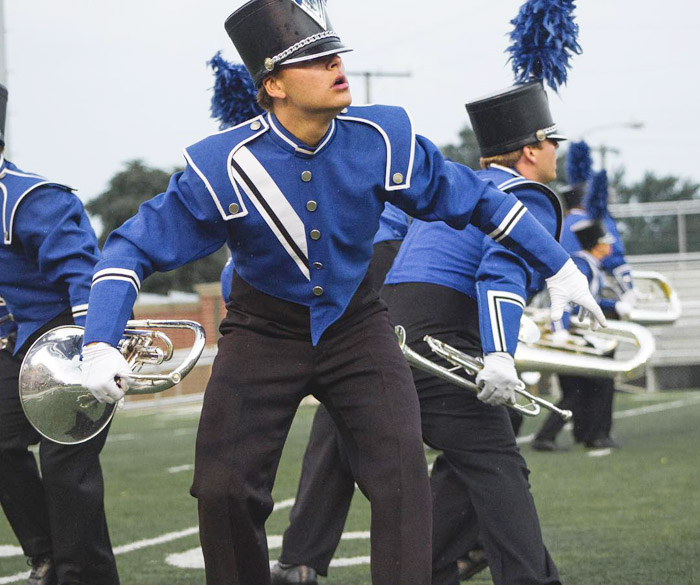 Promoters said ticket prices will increase by $5 after July 15.
Contact the Music Academy with questions: 832-1404.
Drum corps already committed for this year are The Raiders of Burlington, New Jersey; the 7th Regiment of New London, Connecticut; the Legends of Kalamazoo, Michigan; the Spartans of Nashua, New Hampshire; and Southwind of Mobile, Alabama. Additional teams may be added.
Mr. Reed said the biggest challenge is finding housing for the groups. Best-case scenario is a school, where corps members can sleep in the gym, and use the locker facilities, some classrooms and sports fields for services and to practice.
"A drum and bugle corps is a musical marching ensemble consisting of brass instruments, percussion instruments, synthesizers and color guard," said Mr. Reed's press materials. "Drum Corps International is a summer touring circuit. A typical show may include on-field adaptations of jazz, new age, classical, rock, and even original music."
Copyright © 2019 Lone Oak Publishing Co., Inc. All Rights Reserved.