By Gordon Woodworth, Chronicle News Editor
Hudson Headwaters Health Network named Dr. Tucker Slingerland as deputy Chief Executive Officer, a new position that Hudson Headwaters founder and CEO Dr. John Rugge says recognizes Dr. Slingerland's expanding role leading the not-for-profit health network.
"I'm very excited to represent the network through our local and regional partnerships," Dr. Slingerland told The Chronicle.
"It's about building relationships, and to keep doing what I'm doing, just expand upon it."
The appointment is bound to fuel speculation that Dr. Rugge, 72, might retire.
But Dr. Rugge insists that is not his plan.
He quipped to The Chronicle. "I'm aware the conventional retirement age is 65 — I started here 42 years ago. I'm not sure I've got another 23 years in me.
"Clearly this has implications of succession but no final decisions have been made…There's a natural order here and this recognizes Tucker's skills and talents."
Dr. Rugge said he brought the issue of adding a deputy CEO to the board of directors three months ago. "It was a very comfortable conversation," he said. "The board thinks strategically, and careful deliberation was given."
Dr. Rugge said the additional title "is a reflection of the work Tucker is doing. He is naturally taking on more and more stuff, especially when it comes to geographic expansion…and this seems like the time for Hudson Headwaters to recognize it's grown enough to have a position like this."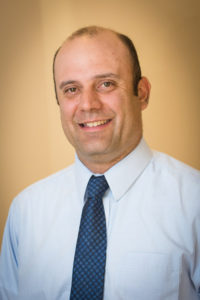 Dr. Slingerland, a Johnstown native, joined Hudson Headwaters in 2008 and is a practicing family physician at the Warrensburg Health Center, having moved his practice from Moreau this summer.
He is also Hudson Headwaters' vice president for strategy, a position he has held since September 2014.
Dr. Slingerland has a bachelor's degree from Williams College, earned his medical degree from St. George's University School of Medicine in Grenada, West Indies, and completed his medical training at the University of Vermont Medical College, where he was Chief Resident of Family Medicine, said press materials.
He and his wife Emily live in Glens Falls with their children Forrest (9) and Sylvie (8). Emily is an orthopedic physician assistant with Dr. Carol Fisher, who has an office on Quaker Road in Queensbury.
Copyright © 2016 Lone Oak Publishing Co., Inc. All Rights Reserved.