By Cathy DeDe, Chronicle Managing Editor
Hilary Stec — wife of State Senator Dan Stec — seeks to fill the Warren County Board of Supervisors seat that Queensbury At-Large Supervisor Rachel Seeber said she intends to leave on January 23.
Ms. Stec said she submitted a letter to Queensbury Republican Chair Tim McNulty stating her intent to run in November, even before learning that Ms. Seeber planned to vacate the seat this month.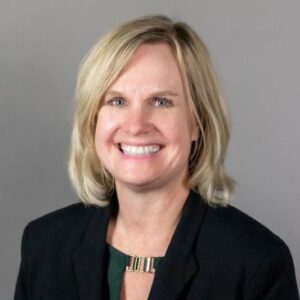 "It's something I've wanted to do for a long time, but the timing wasn't right,"  Ms. Stec told The Chronicle Tuesday on the road after we reached her by phone.
"Now I have a working arrangement that makes it possible, and (son) Peter is graduating (from Queensbury High School), and I have the time," she said.
Ms. Seeber tells The Chronicle she still plans to step down on January 23 — but she has not sent formal notification of that intent, which she announced in November on Facebook.
The Queensbury Town Board would fill the vacancy for the remainder of the term, which ends Dec. 31.
Town Supervisor John Strough told The Chronicle, the board had some discussion at its Jan. 2 meeting, but without a formal letter of intent from Ms. Seeber, "We can do nothing."
He said the only letter of interest they have received about the vacancy is from Ms. Stec. "She sent a letter with a short resume, an impressive resume," he said.
Democrat Mike Parwana has launched a campaign for the Board of Supervisors seat through his Facebook page "Mike Parwana for Supervisor At Large."
He has not submitted a letter of interest to the Town, "nor has he communicated with me," Mr. Strough said.
He said that presuming Ms. Seeber does step down on Jan. 23, the Town Board will officially announce the vacancy, seek letters of interest during a two-week window, interview candidates at a workshop open to the public, and select a successor.
He said all that could be accomplished before the Feb. 17 County Board  meeting.
As to serving as county supervisor, Ms. Stec said, "With my experience as a human resources professional, I'm hoping to contribute to a board that can have differing opinions but not devolve into the communication challenges they've been having in recent history."
"I can be fair and balanced and see all sides," she said.
She's a long-time member of the Warren County Republican Committee, where she was secretary for 10 years ending in 2022. She said she's participated in "service to community," through Boy Scouts, Kiwanis and other agencies.
Asked if her State Senator husband had offered any advice, Ms. Stec said, "He asked me why I wanted to run, and I said the same thing, I was interested for 10 years but it was not good timing with my job and Peter. Now I have the time.
"He has not interjected himself into my decision, my choice or my campaign," she added. "I am independent, though I do know how to reach him."
All four Queensbury At-Large seats  and the Town Supervisor position will be up for election in November.