In the Warren Room
Carl Heilman Adirondack Slide Show — 11 a.m.-noon: Carl Heilman, II, Adirondack Seasons, updated multi-media video and music program based on his book of the same name. Mr. Heilman photographed the same scene on Giant Mountain in the Adirondack High Peaks numerous times over the course of a year.
Ghost stories — Noon-12:30 p.m.: Haunted Saratoga, ghost stories by Chestertown writer Joe Haedrich. Mr. Haedrich also wrote the The Insiders Guide to Saratoga Race Course, and runs Haunted Saratoga Tours.
Baseball fiction by Richard Frost — 12:30-1 p.m.: Final Season is the first foray into fiction by the brother of Chronicle founder Mark Frost, an MD and author of travel and regional history books. Final Season is the story of a man who declines treatment for a fatal disease in favor of following his baseball team around the country during the time he has left.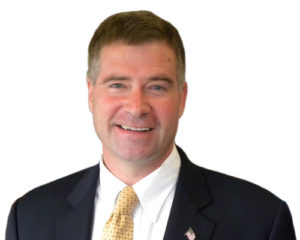 Congressman Chris Gibson — 1-2 p.m.: Former Congressman Chris Gibson, author of Rally Point: Five Tasks to Unite the Country and Revitalize the American Dream. "Rally Point is a commentary on the current state of our country and a plan, based on Founding principles, for how we can come together and strengthen the American Dream," he writes.
Women's Suffrage — 2-2:30 p.m.: Sandra Weber, on Suffrage efforts, national and regional, based on her 2016 book about the Woman Suffrage statue in the U.S. Capital (the only sculpture of women in the Rotunda), and overview of some NYS Women's Suffrage Centennial Events.
Saratoga Gangsters — 2:30-3 p.m.: Saratoga Springs Police Chief Greg Veitch, on his new book, All the Law in the World Won't Stop Them — the true story of Saratoga's infamous past, when crime, gambling and corruption were rampant.
In the Albany Room
Life Snacks! motivational — 11-11:30 a.m.: Life Snacks and Life Snacks for Women, by motivational writer-speaker Sharon A. Burstein of Loudonville and Hague.
Grant Cottage — 11:30 a.m.-noon: Talk by Grant Cottage Historic Site, where U.S. Grant wrote his memoirs, and its designation this year as a Literary Landmark of New York State.
Time-traveling shortstop — Noon-12:30 p.m. Joe DiBari, Beyond Centerfield, time travel, historical fiction, romance novel about a street-wise young high school teacher who finds himself transported back in time, where he is the shortstop for the 19th century Philadelphia Quakers baseball team.
Lyme exercises — 12:30-1 p.m. Helene Brecker, author of Living with Lyme Disease, with a 30-minute intro class offering exercises found in her book.
Otis the owl, live — 1-1:30 p.m. Nancy Kimball also brings Cassie the kestrel, live birds of prey, for her talk about life as a wildlife rehabilitator.
Children's stories — 1:30-2 p.m. David Cederstrom: Readings from The Adventures of Boowoo — tales of a young dog, by his late father Al Cederstrom and himself.
Hairdresser's tell-all — 2-2:30 p.m. Barbara Fournier, longtime cosmetologist and former owner of two salons, on her new memoir After Our First Hello, "an entertaining and eye-opening expose into the life of a hair stylist," topics ranging from Alzheimer's and Cancer to abuse.
Ray O'Conor's book as a movie? — 2:30-3 p.m.: Ray O'Conor, author of She Called Him Raymond, on "How a banker quit his job, wrote a successful book, wound up on the speaking circuit and how fate has led to the development of a screenplay adaptation of the book." Stay tuned.
In the Saratoga Room
James Bond in the Adirondacks — 11 a.m.: Frieda Toth, currently researching Ian Fleming in the Adirondacks for a new book. "Did you know James Bond did some of his spying here in Northern New York? Find out more. From me."
Glens Falls Writers @ 20 — 11:30 a.m.-noon: Glens Falls Writers Group marks its 20th year with readings of pieces by Sandy Buxton, Kay Hafner, Robin Inwald and Bill Thomas, that were workshopped within the group, offering insight into their process.
Spy thriller meets Shakespeare — Noon-12:30 p.m.: Jacopo della Quercia reads from License to Quill, his historical fiction spy thriller starring William Shakespeare in a plot that focuses on the November 5 Guy Fawkes Gunpowder Plot, same day as the Book Fair.
Poetry & creative fiction — 12:30-1 p.m.: Five Minute Readings! Presenters, in order, are: Barbara Ungar, Lâle Davidson, Kathleen McCoy, Bernice Mennis, David Drotar.
Young Adult, fantasy, sci-fi — 1-1:30 p.m.: Five Minute Readings! by Janine Cammarata, Alyn Lewis, Keith Willis, Lisa Potocar, KD Sheridan.
Humor, Memoir, Romance — 1:30-2 p.m. Five Minute Readings! by Robert Geyer, Herbert Hyde, Joe Peck, Miriam Russell, Laurel Ostiguy.
Civil War, first-hand tales — 2-2:30 p.m. Wanda Burch, Dreaming in the Civil War Prison Camps, Seven Occupants to Make a Shadow, on the human side of the Civil War, from first-hand accounts.
World War II, the local hometown experience — 2:30-3 p.m.: Marcia Winslow, Patriotism Through World War II, a Hometown Perspective, from letters found in her mother's attic and other first-hand family journals.
Copyright © 2017 Lone Oak Publishing Co., Inc. All Rights Reserved.