By Hannah Hughes, Chronicle Summer Staff
"It's the closest thing to flying." is how Ed Zibro explained what it feels like to ride a motorcycle.
Mr. Zibro founded the Warrensburg Motorcycle Rally to provide a less expensive motorcyclist expo and event.
"You shouldn't have to pay to see if you want to spend money to buy that pair of shoes, or that dress, or that hat, or whatever you have to buy." He said.
The Annual Warrensburg Bike Rally will be host various motorcycle paraphernalia vendors, provide opportunities to get your bikes serviced, and will offer food and live entertainment.
"We have three nice pavilions, one is for the food, two are for either vendors or to hold seminars in, or for our vendors to put displays in. And then we have a stage for entertainment." explained Mr. Zibro.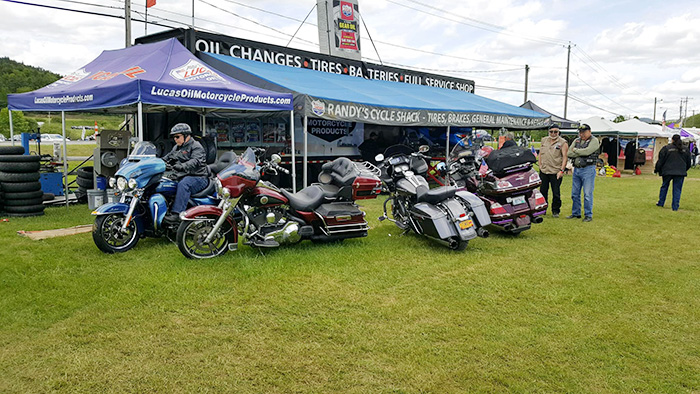 The Rally is set to begin on Tuesday, May 27 and run until June 6 on the Warren County Fairgrounds from 9:30 a.m. to 7:30 p.m. each day. The event has no admission fee.
When asked about what makes the Rally unique, Mr. Zibro emphasized that the event is free to attend. "That's what makes it so good, the entire thing is free and it's a good value."
Mr. Zibro said it has been tough getting the event back on its feet after the pandemic. "Some of the vendors have gone out of business, a few of them have passed away." He said gasoline prices were an issue for the past few months, but since they've now decreased, he no longer sees it as an issue.
Mr. Zibro is hoping to have a bigger turnout this year, as in 2019, when the event had about 84,000 attendees. Last year, the Rally was a smaller event after two years of cancellations due to Covid.
"We couldn't have the rally with Covid going on, it was too dangerous." Mr. Zibro said. "I didn't want to have people get sick because of a motorcycle rally, there's other years coming up and we're going to enjoy them… We thought that lives were more important than a motorcycle rally."
This year, despite the challenges, Mr. Zibro is ready for the event, describing it as "a real family-run operation." with hospitable staff and "good, clean, honest vendors that stand by their products."
In fact, the event is still looking for vendors, however the spots are filling up very quickly. "We have spaces available, prices are very favorable… We're very competitive, and we have nice spots available."
What's his favorite part of the event? Mr. Zibro couldn't choose. "All of it."
For more details, go to www.warrensburgbikerally.com/
Copyright © 2023 Lone Oak Publishing Co., Inc. All Rights Reserved