By Cathy DeDe, Chronicle Managing Editor
New director Elizabeth Sobol ended her first year at the helm of Saratoga Performing Arts Center on a high — a sold-out concert in early December, where the esteemed St. Luke's Chamber Orchestra performed all six of Bach's Brandenburg Concertos before about 700 patrons at Bethesda Episcopal Church in Saratoga Springs.
It's exactly the kind of off-season success Ms. Sobol told The Chronicle she's aiming for.
"It's a stated part of our new mission," she said. "An organization of this size, magnitude and relevance has to be a year-round part of the community."
Coming this winter are three shows at the Hall of Springs, dubbed "Live at the Jazz Bar" (see box).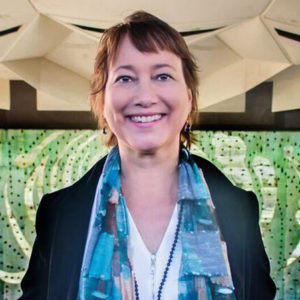 Without access to the amphitheater in the colder months, "We have to look at other venues," she said. That's brought SPAC to partnerships with the Bethesda church, Universal Preservation Hall, Skidmore College.
Ms. Sobol is a personable and enthusiastic advocate for SPAC, and the Saratoga region in general.
Previously a resident of Miami who commuted to her New York City job as a promoter/agent for high-end classical, dance and jazz artists, she enthused to The Chronicle last June about this region: Caffe Lena, hiking the Adirondacks, and other quality of life opportunities here.
At the Board's annual meeting last month, having completed her first season at SPAC, Ms. Sobol touted a "very successful" 2017, including many new initiatives, and announced the coming 2018 season.
That includes the first-ever Capital Region appearance by the National Ballet of Cuba, set for three performances of the ballet Giselle in early June.
Five days of NYC Ballet
Also in her report, less heralded, was a shortened season for the New York City Ballet, which will have seven performances over just five days, July 17 to 21.
Ms. Sobol told The Chronicle afterwards, the "heartbreaking decision" to cut back on the NYCB residency was made in an effort to save, not diminish, the ballet.
She added, "It is not irrevocable."
She said, "Our data shows that whether City Ballet is here for one week or two, seven, 12, or 14 performances, 80 percent of the attendees are only coming to one performance. It's pretty staggering. About 11 percent come to two concerts, and only 9 percent come to three or more.
"So, to go to two weeks, you double your expenses, and you are cannibalizing your ticket sales, not doubling them.
She argues, it's not good for audience building for newcomers or casual dance fans to come to a performance that feels mostly empty.
Stretching the season over two weeks exacerbates the difficulty, she said. "How do you fill the amphitheater when you go from 38 percent tickets sold over one week, to 29 percent average nightly sold, going to two weeks?"
Instead, she said, she hopes next season to consolidate the Ballet audience, while also encouraging sales with "very diverse programming," as well as new marketing and pricing options.
"I'm not expecting a sell out, just critical mass, so it feels full and exciting.
"My goal is to find ways to make sure that every time, it's a gratifying experience for everyone. We are working on ways to increase the sense of excitement, scarcity and demand."
Ms. Sobol said she recognizes that the brouhaha when past SPAC director Herb Chesbrough surprised the Saratoga community, now more than a decade ago, with a seemingly out-of-the-blue plan to cut back the NYCB residency still impacts the dance community's relationship with SPAC.
"I understand there may still be a lack of trust," she says. "But, I really do believe this is for the good of SPAC and its longevity. Obviously the ballet fans here are so passionate, and that is an important part of our constituency. We are doing this for the long term health of these residencies."
Meanwhile, the Philadelphia Orchestra holds steady in 2018, with 12 performances scheduled over 18 days, Aug. 1 to 18, she notes. Their general audience- and family friendly programming still tend to drive ticket sales, she said.
'SPAC on Stage,' more
Ms. Sobol recounts a whirlwind of initiatives from last season, all of which she said will repeat or expand next year.
"SPAC on Stage," a series of intimate jazz, international and chamber fusion concerts that put both the performers and audience on the SPAC stage, "sold out, and people went crazy for it," Ms. Sobol enthuses. "More important, 30 percent of those people had never come to SPAC before.
She says, "We are trying to do more audience development. It's astonishing how many people living here don't have knowledge of SPAC. We're creating new experiences for them."
The new Jazz Bar, offered in the Hall of Springs following classical and dance programs several times during last year's season — also free to outsiders who hadn't attended the concert — drew as many as 400 people.
She added the stand-alone Winter Jazz Bar series, which drew 300 people for its debut in December, "most that none of us had seen here before" — as in, not the regular SPAC crowd, Ms. Sobol notes.
"Our partnership with Caffe Lena was also successful." That was a series of free Sunday afternoon concerts in the outdoor gazebo stage — newly renamed the Charles R. Wood Gazebo, after the Wood Foundation funded a major renovation.
Skidmore College hosted a successful off-season chamber orchestra concert, "Mozart in Havana." The concert at Bethesda Episcopal Church in December, featuring the St. Luke's Chamber Orchestra doing the Brandenburg Concertos, played to a standing room crowd of hundreds.
Ms. Sobol says, "Another thing that was really important was adding more flexible pricing," such as sampler packages and a new lower-cost tier of $30 amphitheater tickets for classical programs, and more student and senior discounts — both of which she says generated new audiences.
The education program reached 23,000 students, she said, compared to 4,000 the previous year, largely on the basis of new school residencies that she aims to expand this year.
Ms. Sobol notes, "All of these new initiatives were for the most part underwritten by companies or individuals. People are hungry for this programming and generous to write a check for us to do it."
She said, "My goal and dream is that all of this then also supports and galvanizes our long-standing residencies."
SPAC's long-promised new Website went live in mid-December. It adds more user-friendly front-page links and secondary clicks for event details, tickets and other information about the venue and events.
Also upcoming: The Junior Committee's annual Winter Ball gala, in the Hall of Springs on March 3. The theme is "Under the Sea," with the suggestion "dress to impress." Details: www.spac.org.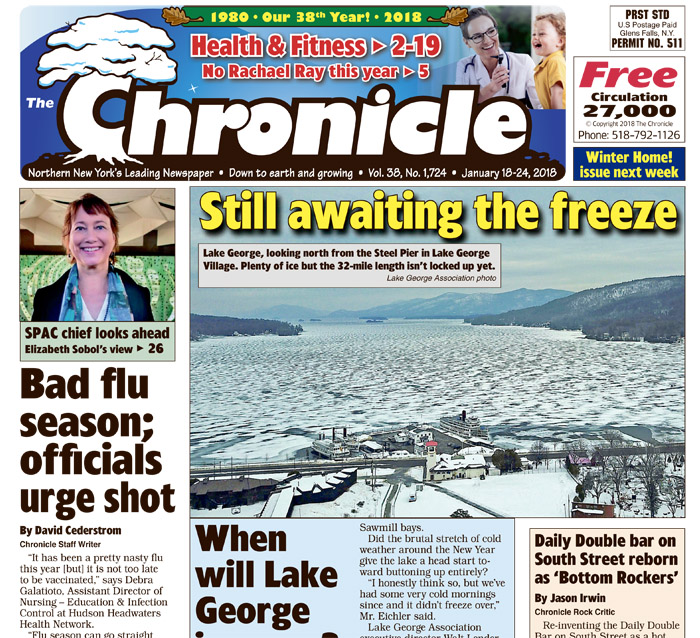 Copyright © 2018 Lone Oak Publishing Co., Inc. All Rights Reserved.