Turning faded Sherman Square into upgraded Bemis Place, GF
By Gordon Woodworth, Chronicle News Editor
The Sherman Square apartments in Glens Falls are getting a complete redo.
"It's a rebirth of everything," said Dawn (Sweetser) Davidson, the 1991 Queensbury High School graduate who is leading the effort and lives in the Boston area. The renovation involves much of her family.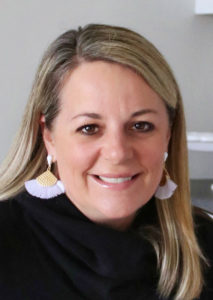 "I'm the investor, marketer and designer, my father Donald Sweetser is the general contractor and an investor along with my mother (Tina), and my brother Geoff Sweetser, who owns Sweet Home Services, is the contractor."
They bought the 1.4-acre property at 5-7-9 Sherman Avenue next to the Greater Glens Falls Senior Center for $769,000 earlier this year.
"We are creating a residence that the community can be proud of. It's been a long time coming," says Mrs. Davidson.
She's rebranded the property as Bemis Place in a nod to its history as Bemis Eye Sanitarium more than 100 years ago.
All 18 units are getting new floors, windows, flooring, appliances and fixtures.
'Charm, character, nooks, crannies'
Mrs. Davidson said Bemis Place will be a "unique, affordable downtown place to call home. These buildings have charm and character and history, and little nooks and crannies, grand porches and huge windows. We want to give working people a nice, safe, comfortable place to call home."
There are 12 units in the three-story Victorian building and six more in the blue brick building next to it. There's also a vacant lot after a 2014 fire destroyed one of the apartment buildings.
Three renovated one-bedroom units will be ready to rent on May 1, Mrs. Davidson said, at $800 a month including heat, hot water and off-street parking (1.5 spaces per unit). Cats are allowed.
A two-bedroom unit, $950 a month,will be available on June 1.
Info: Janet DiManno at Paulsen Rental Properties, 518-796-9710.
Mrs. Davidson is an advertising and marketing executive. Her husband Christopher works in international finance. They have three children, John (9), Grace (8) and Andrew (6).
For the Bemis Place project she says, "We have the real estate, and we have access to all of the resources we need. My dad has a stake in the project, and I'm putting my brother to work for a year….
"We financed it through Glens Falls National Bank — Craig Seybolt is amazing."
'Zero tolerance for bad behavior'
She says their standards for residents will be high. "We have zero tolerance for bad behavior. We have evicted four people…Frankly, this community deserves better. We are not housing riff-raff. We will do background checks and there will be no smoking. I don't even want it on the premises. This is the 21st century. It's not healthy and it's a fire hazard. We have zero tolerance for bad behavior."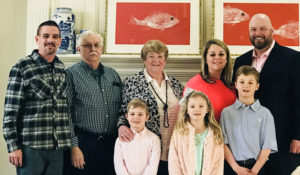 She said the City of Glens Falls "has been very cooperative. My sense is they are pleased to see new ownership here."
Mrs. Davidson said she and her family lived in Old Greenwich, Connecticut, from 2007 to 2010, "and I renovated our house there…I've always loved anything to do with construction and renovation."
She said they lived in London for seven years, and moved back to the U.S. in 2014.
"It was time for me to find something," she said. Mrs. Davidson said she worked with Sotheby's Real Estate in Greenwich, Ct., but she needed something else.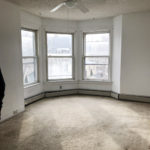 'Want to renovate, not show, houses'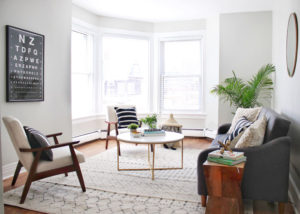 So, "I renovated our house in Hingham from top to bottom. Everything was updated…new kitchen, new bathrooms…and we refinished all of the wood floors, with help from my dad and brother.
"Then it was like, now what?
"I don't want to show houses, I want to renovate them. When I walk into a space, I know immediately what to do. I get that from my dad, who had to keep reinventing himself. He worked for Anderson Windows, and one summer I went on the road with him and installed windows.
"He built their home on Schroon Lake, and I helped with everything. From an early age, I've been around construction."
After renovating their Hingham, Mass., home, "I started actively looking for projects, and I wanted to get into multi-family. It's a great investment, passive income, and something I can do, but you have to buy right. The more doors, the better."
She found the Bemis Place property online, came up to see it last fall, "fell in love with the exterior and thought I could buy a piece of history," she says.
She analyzed the finances and "I quickly learned the numbers worked. It was well-priced for the number of units, and the return on investment was solid. I also knew a lot of people wouldn't take this project on, because it had been neglected for so long.
"I could see where to take this, and at the end of the day, it was a sound investment for my family. My husband has seen me renovate two homes. He knew we were capable. He's seen the transformation."
Plus, she says they can build on the vacant space left from the 2014 fire.
Mrs. Davidson said she designed and built the Bemis Place website, www.bemisplace.com.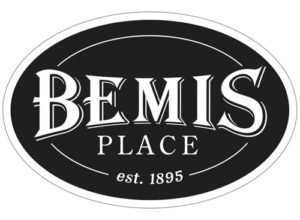 Copyright © 2018 Lone Oak Publishing Co., Inc. All Rights Reserved.