By Gordon Woodworth, Chronicle News Editor
"We are in the initial stages of identifying new big changes for Crandall Park," Crandall Park Beautification Committee president Elizabeth Hogan tells The Chronicle.
"This is a major, major project," said Mike Mender, interim recreation director for the City of Glens Falls.
"There is a need for some enhancement, and I'm certain the City will be on board."
Plans are to install four pickleball courts, redo basketball and tennis courts and install new lights on the Cole's Woods ski trails.
More possibilities include Frisbee golf, a splash park and chess tables.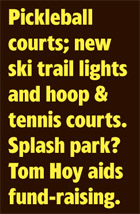 "Our goal is to have something for everyone," said Mrs. Hogan. "We want to do something big to help everything. We are still in the process of identifying the improvements we want to make and the funding sources."
Input sought; survey at July 3 concert
Mrs. Hogan said Crandall Park Beautification Committee members will hand out questionnaires seeking input at the July 3 Glens Falls Symphony Orchestra Summer Pops Concert and fireworks in the park.
"We usually hand out the programs, but this year we will hand out a survey with the program. It's a great way for the community to give us feedback, and if they return it that night, they will get a glow bracelet.
"The timing of the concert and fireworks is perfect. It comes at a time when we're looking for more ideas…We really do want input from people."
Mrs. Hogan said that Tom Hoy, retired Glens Falls National Bank CEO, "is helping to coordinate the fund-raising" and that the City of Glens Falls has applied for state grants, which she hopes will jump-start the improvements.
"We will do all of the fund-raising," Mrs. Hogan said. "I think we have a lot of people interested in helping the park."
Info: www.crandallpark.com.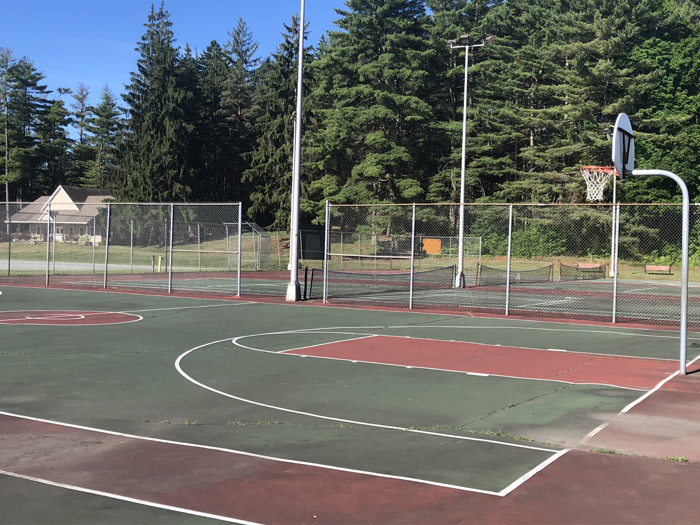 Copyright © 2018 Lone Oak Publishing Co., Inc. All Rights Reserved.