By Mark Frost, Chronicle Editor
The Lake George listing went up on the Zillow real estate website Tuesday:
The bold type said: "14 Mile Is[land]…4 bedrooms, 2 baths, 962 sq ft…For sale by owner $300,000."
With that heading, interest was big and instantaneous — including at The Chronicle.
Willie Bea McDonald of McDonald Real Estate in Bolton Landing was the first Realtor cited by Zillow to "Get More Information."
We called her. "It got a lot of people's attention," she told us Tuesday afternoon. "We've gotten a number of e-mails."
She said some "people don't read down" and miss significant details. The first paragraph explains "the price showing in this listing is ARBITRARY NUMBER and NOT AN OFFER."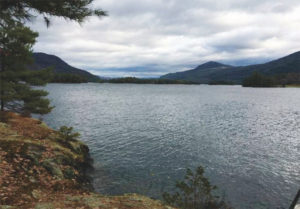 The details announce there will be an "!!!!AUCTION!!!! 2/22/17" …. "at 10:00 am at the front entrance of the Warren County Municipal Center, Lake George, NY.
"Property is appraised at $800,000."
It said there is no minimum bid.
What occasions the sale, The Chronicle learned Tuesday, is an impasse that developed among the three Lafferty brothers who inherited the property from their parents, explained Marty Lafferty when reached by telephone. He said that when their parents bought the property, the family lived nearby in Niskayuna. Now the brothers are far-flung. Another brother, Lawrence, a Florida attorney, provided us the appraisal that contained the photos reproduced adjacent to this article.
Unable to work out a way of sharing the property, Marty Lafferty said the siblings decided that selling it — establishing its fair market value — is the best solution.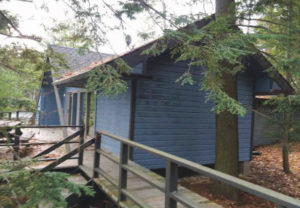 "At least we agree on this," he said.
"This happens to families," said Mr. Lafferty. "It's good to have closure." He added, "I have no problem if my brother is the one who ends up with it."
The wooded half-acre property is at the north end of Fourteen Mile Island, in the Town of Bolton but near Lake George's east shore.
It has a private main camp ("4 bedrooms, 2 baths, loft, deck, wood stove") plus a guest cabin. There are "two sheltered docks," electricity and "fantastic northern views of Black Mountain, Tongue Mountain and Shelving Rock."
The listing says the cabin dates from 1960, and that the property is assessed at $688,600 with taxes at $6,514.

Copyright © 2017 Lone Oak Publishing Co., Inc. All Rights Reserved.