By Gordon Woodworth, Chronicle News Editor
Adirondack Gun & Range — a retail gun shop and 7,600-square-foot indoor shooting range — plans to open by the end of October at 1540 Route 9 in Queensbury, just north of the factory outlets.
"A big draw for us is the outlets," said co-owner Brian Grimm. "We envision attracting the husband who drops his wife off to go shopping and then comes up to the range. It's a great location that a lot of tourists go by every day."
"We will have an 18-lane, state-of-the-art indoor range where New York State pistol permit holders may come to fire their weapons or they are welcome to shoot any of ours."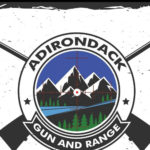 Mr. Grimm and Brian Olesen are partners in the business, and own another gun shop and indoor range, American Tactical Systems, on Green Island in Albany County. We contacted them after a Chronicle reader told us about their business.
They'll be open seven days a week, likely from 10 a.m. to 8 p.m., Mr. Grimm said. They plan to employ 15-18 people, and will have at least five employees on-site during business hours, he said.
The store, offering "pistols, hunting rifles, ammunition, scopes and gear, will open four weeks after the range opens," Mr. Grimm said.
"The range is always the pull. We have one on Green Island, but there's nothing between here and the Canadian border."
He said annual memberships will cost from $180 to $299, and that non-members can rent a lane for $15 for 30 minutes.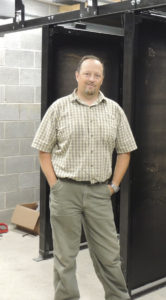 "We also plan to put in an airsoft shooting range for kids, and we'll have classrooms where we plan to work with Bud [Warren County Sheriff Bud York] and others to teach the New York State basic pistol safety course, which is a prerequisite before you apply for a pistol permit.
"We also hope to teach Concealed Carry evaluation courses and offer Florida and Utah non-resident concealed carry permits.
"We'll have beginners classes up to advanced classes, mostly taught in-house by our instructors, many of whom have military training and who all are certified instructors through the New York State Department of Criminal Justice Services."
Mr. Olesen's Flintlock Corporation bought the 14,400 square-foot building on 1.33 acres in August 2014 for $550,000, according to Warren County land records.
After obtaining approvals from the Town of Queensbury Planning Board and Zoning Board of Appeals last December, construction started in January. There are more than 100 parking spaces.
The building — whose previous uses have included a pool hall, Flex Appeal gym and a seasonal Halloween store — is located just north of the intersection of Routes 9 and 149.
Mr. Grimm said they anticipate winter as their busiest season.
Info: adirondackgunandrange@gmail.com, or their Facebook page.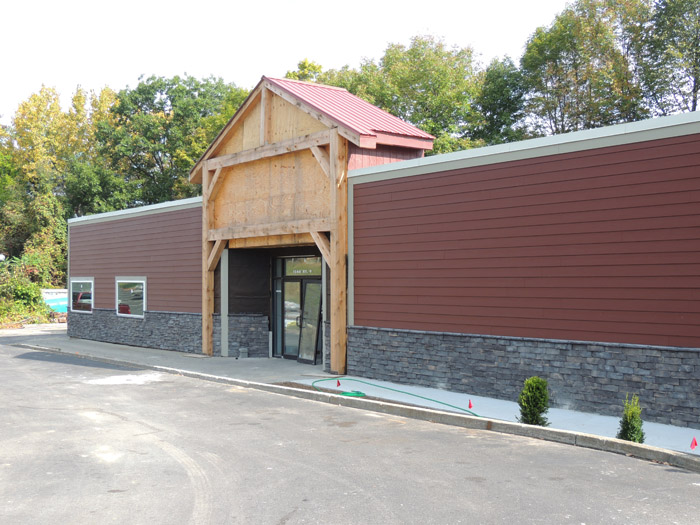 Copyright © 2017 Lone Oak Publishing Co., Inc. All Rights Reserved.